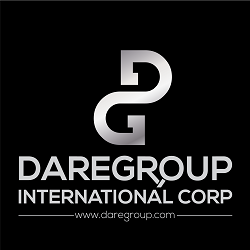 DareGroup International Corp. is a worldwide leading search firm, committed to providing an integrated approach to talent management.
We specialize in recruiting and assessing top talent in the private, public and not-for-profit sectors across Canada, United States, and internationally.
Our search professionals are dedicated to areas of specialization to respond to specific markets.
We build strong networks, source from local, national and international mediums and assess top talent using high level tools and programs.
With over 60 years of experience and repeat clientele - our history of success in both resourcing and business development signifies solid relationships and stronger employment strategies.
We go well beyond recruiting. We care about people and we help them advance their careers. We become their trusted representative who takes the time to get to know them and their aspirations.
We attract the talent who are the best fit for your organization and who share your passion for growth and success.
We work with many organizations who want to deal with a trusted advisor and not just conclude a placement. We understand the needs of our clients and for each engagement, we strive to achieve a cooperative working relationship with our clients based on a mutual respect and strong communication.
We are committed to your success and confident that you will be delighted with our service.
You can trust DareGroup International with your search and count on results.